My FitMiss Workout Style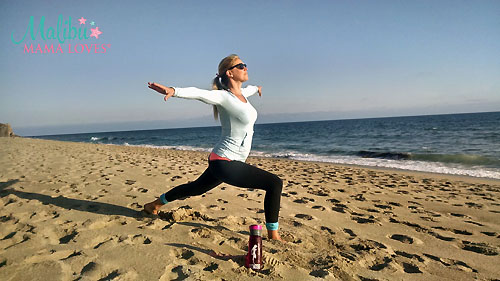 Working out is one of my favorite things to do. A great workout will help relieve stress, gets the toxins out of us thru our sweat, and gives us great energy and mental clarity.  Exercise truly is one of the important keys to a long, healthy, conscious lifestyle.
Since it is a big part of my life, I am always on the lookout for latest trends in the workout gear world to be wearing while getting a good workout. So when My FitMiss contacted me to try their latest styles and represent them at an event, I checked out their website and was totally intrigued.
My FitMiss has partnered with me to bring you this post on my honest review of their clothing. All thoughts, pictures and ideas are my own! 😉
What is My FitMiss?
A conscious company located here in Southern California. As described on their website:
FitMiss active wear is designed by you, custom made just for you and will be there to enhance your active life.  Our tailored product line-up includes everything you need to take your fit life to the next level…

The FitMiss® fit takes your choices, your body, and your fabric preferences and produces activewear that is perfectly tailored for you…

All of our fabrics are bluesign® sealed textiles. The bluesign® system is the solution for an environmentally friendly, safe and sustainable textile production.  This means that right from the beginning of the manufacturing process all harmful substances are eliminated and your garments are made in, and out of 100% purity…

With each purchase, FitMiss® donates a percentage of proceeds to the American Cancer Society – See more at…
How Does My FitMiss work?
Enjoy checking out their website. Find which items you like and click on them. Simply enter your measurements, choose your colors and fabrics, then pay! It is fun and easy!
I was able to order with no problems. I requested the Fluxus pant with all of the accent cuffs, the light blue Speranza top and the Forza vest in white. I entered my measurements and asked a few questions, all of which were answered conveniently via email.
My FitMiss Review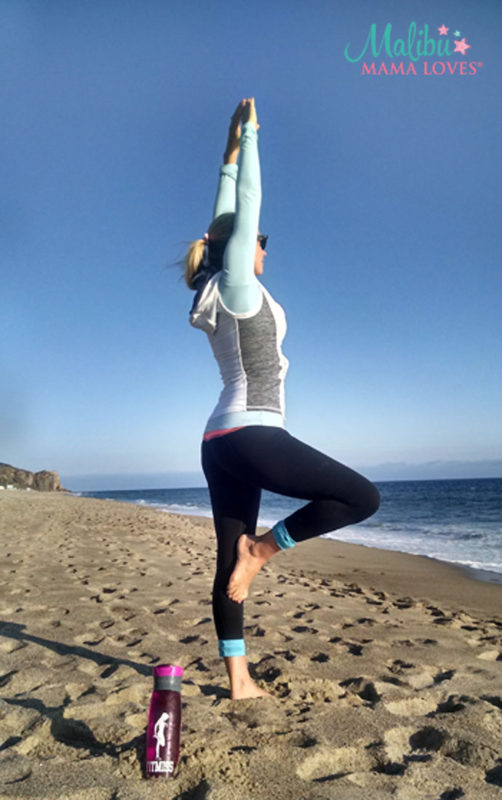 I was not sure what to expect. I nervously tried them on the morning of the event and literally gasped in shock when I saw my rear end… The Fluxus pants transformed my butt! Seriously, it looked good (which I have never said, let alone written, before!)!! And they are super comfortable!! Score!
Plus the pants have a hidden pocket which easily fit my smartphone into it – this is my biggest complaint with most other exercise pants is that there are no pockets, but My FitMiss has the solution to that problem!!
The Speranza top has great shape and air flow. It is comfortable and I love it just as much as my pants! What they don't show you is that inside of that nice front pouch is a smaller, secure pocket for a credit card/license and then one inside of that for a key. I have tested it rigorously now and nothing falls out of them so these are an awesome extra to have.
The Forza vest is equally amazing. This vest has great shape, pockets and is made from a breathable, organic fabric. Win-win all around.
I love that you can enter your measurements to order. As a mother now, my body has changed and sometimes small, medium or large just does not work for me. It is fantastic to have the ability to easily order workout gear made right for my size.
The fabrics used to make all of these cloths are of very good quality. I have now washed everything many times (I have been using them regularly for almost 2 months now) and each piece has held its shape nicely and continues to look brand new. Plus they are sustainable and safe for us and mother earth.
The My FitMiss Water Bottle
I also found the My FitMiss water bottle to be functional. It is stylish and fits comfortably in my hand. On the back side of the water bottle is a container that can hold 1 key, some money, license and credit card. SO COOL!!!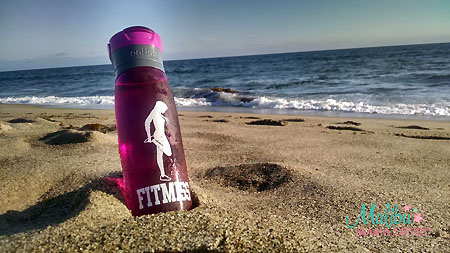 So my phone can go secretly, comfortably tucked away in my fluxus pants and my liscense, credit card and key can go in my My FitMiss water bottle – along with my water. I think My FitMiss has thought of everything, and I totally appreciate it – as you will too when you try their gear.
My FitMiss is now my go to website for stylish workout gear that is functional, sustainable and looks great. Their products hold their shape well, travel well and wear even better! What could be better than that?!
Thanks to awesome, conscious companies like My FitMiss, we can work out in style – which totally makes it that much more fun!
Have you tried My FitMiss yet?
Malibu Mama Loves Xx