Sign Up For Our Next Masterclass Here!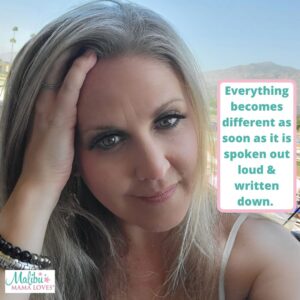 Have you experienced trauma that has gone unhealed?
Let's SHIFT Your –
Depression * Anxiety * Frustration * Anger * Exhaustion * Insomnia * Nightmares * Mood swings * PTSD * CPTSD * Struggling Relationships * Battered Women's Syndrome * Battered Husband's Syndrome * Locked Inner Child * Autopilot Mode * Feelings of not being good enough * Unhealed trauma * Narcissistic Abuse
INTO –
Freedom * Positive Energy * Success * Good Health * Happiness * Fulfillment
TOGETHER!
Are you tired of hurting? Tired of feeling on autopilot and like you are just coasting through life never really achieving anything you want and feeling like a doormat? Feeling stuck. Angry and frustrated, doing what you think you are supposed to be doing but nothing feels good. Are buried emotions and hidden abuse holding your inner child hostage? Has trauma changed your brain preventing you from realizing your true self?
Most people don't realize that trauma is a brain (mind), body and soul experience – no matter if it is one time, repeated or chronic abuse. Trauma changes our perspective on life. And unhealed trauma can destroy everything keeping our inner child locked away in fear.
That's why we need to pay attention to ourselves, our hidden traumas and allow for a transformative healing process on a deep nervous system level creating new neural pathways that will allow us to be all that we are meant to be.
Are you ready to make that shift? To look our traumas in the eye and take our powers back?
Join me for a FREE transformational masterclass experience designed to awaken the true you. Together we will look at how healing will impact your life, clearing injustices that have been done TO you, rewriting preconditioned beliefs that you may not have even realized are holding you back and surrendering to a conscious life filled with love and success all through a trauma informed lens.
Why Join This FREE Masterclass
By taking the time to go back and process our stuck traumas our bodies and brains realize that we are no longer in danger and no longer need to react the way we have been for so long. We learn that situations can be challenging, but no longer dangerous, and we learn healthy coping techniques that honor ourselves.
When we process and unburden our deep wounds, we give ourselves the chance to discover who we really are, and how we can handle situations as our true selves without the protector parts of our brains showing up to mess things up for us.
As we enter this FREE masterclass experience, we prepare for major mindset shifts together with a community of like-minded individuals.
Having experienced many forms of trauma myself and overcome and broken some serious cycles, I have learned from experience, invested in myself and studied with some of the most prominent teachers in trauma informed coaching as well as having experimented with many forms of therapy over the years to finally have a program that works to help people overcome unhealed trauma and reach their true potential in life.
This FREE masterclass creates healing change for people every time. And now I am excited to share it with you!
Sign Up Here
Masterclass Sign Ups
Enter your email to get signed up for the masterclass today!
Masterclass Sign Ups
Enter your email to get signed up for the masterclass today!
I can't wait to connect with you!
Malibu Mama Loves Xx