Hottest Mom Fashion Must Have – Kaftans from Glamco Boutique
The sun is shining, the flowers are blooming as the weather warms up! It is time to trade those nice cozy sweaters in for lighter Kaftans, and this year, there are some gorgeous ones to wear!
I have never really worn one before, so when Glamco Boutique sent one for me to check out, it was a new experience. Turns out, I LOVE them! They are perfect for this weather. And now I need to share this sexy little secret with you!
What is a Kaftan?
A Kaftan is usually worn as a coat or overdress, often long in length and can be made of silks, cottons, cashmeres or wool. They can have beautiful patterns on them and will keep you warm while giving you a trendy, stylish look!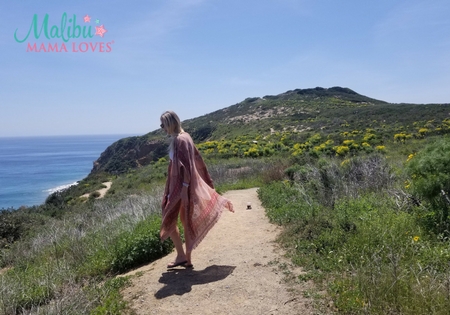 Originally worn by many middle-eastern groups, now they are popping up all over the world as women realize how practical, stylish and all-around awesome they are!
I love them because they dress up any outfit while adding warmth. Living in SoCal, layers are essential as we have cooler mornings and warmer afternoons.
My Kaftan From Glamco Boutique
Glamco Boutique is featuring this Lovestitch Kaftan called Sarah Kaftan in Dusty Rose right now and I'm in love with it! It looks good with almost anything underneath! The earthy rich color pallete looks stunning with jeans, whites and blacks. The tassles trimming the edges dress it up and make it so fun to wear. The beautiful folk inspired print has the ability to be casual and carefree for the day or sleek and sexy for the evening!!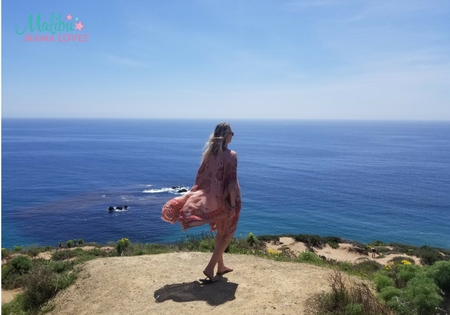 It is so easy to order from Glamco Boutique and I love that we are supporting a local business woman who works only with sustainable, green brands to help us moms look gorgeous, consciously! With just a couple of clicks, your Kaftan can be on your way – check out their awesome selection here.
My Kaftan arrived quickly and in perfect condition. It did have a bit of a package smell to it, but I washed it on delicate in cold water, hung it to dry and the smell was gone, the fabric was soft and it looked great on!
I have since washed it a few times and it has held it's shape well. It is extremely comfortable and practical to wear and I always get tons of compliments on it. My Kaftan from Glamco Boutique has quickly become one of my favorites for this season that I wear regularly. Here's why…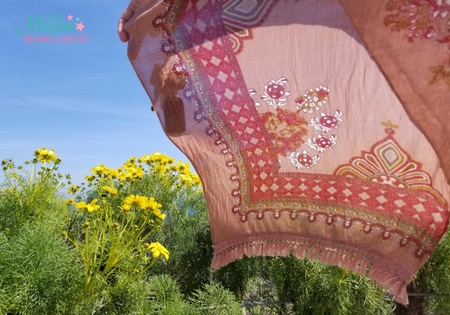 4 Reasons I Love my Kaftan from Glamco Boutique
It looks really good! It goes over almost everything I own, and dresses it up!
It is durable, and easy to wash. It holds it's shape very well, washes easily and is super soft when dry.
It takes any outfit from blah to Wow! It goes so well with almost everything and can lend that cozy and relaxed vibe or that sexy gorgeous vibe depending on what you pair it with. It is so versatile!
It travels really well. I have now brought this on several trips and it always arrives with minimal wrinkles that seem to disappear when I hang it upon arrival. It is perfect for any weather so works well when I'm on the road and need something quick, easy and stylish to through over any outfit!
 So go take a look here on Glamco Boutique and check out her great Kaftans selections. Mine is the new Sarah Kaftan in Dusty Rose, you can get that one here. I love it and I know you will too!
Don't forget to share with your friends and pin this: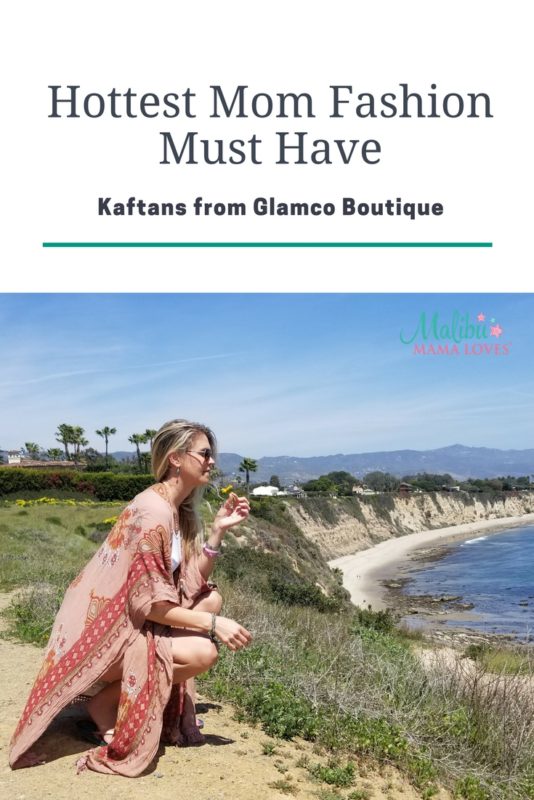 Cheers and happy shopping!
Malibu Mama Loves Xx