#CalypsoInspired Spring Resort Wear 2015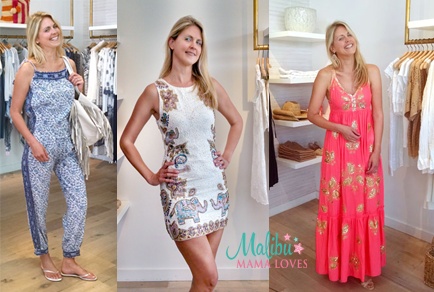 Spring is such a lovely time of year. Everything is new, fresh and just waiting to be seen! Love is in the air and so too is the feeling to wander!
We are headed south for a family trip this year and my passion for travel fashion has brought me back to the leaders in the women's resort wear industry – Calypso St. Barth here in Malibu to help me get ready for our adventure. Check out these great #CalypsoInspired 2015 Spring Resort Wear looks (and enjoy a fresh new beat from fabulous Tristan Hendy):
Don't have a spring trip booked yet? Check out Expedia, they have some great last-minute spring travel deals here.
Then head over to Calypso St. Barth's – they have the travel fashion inspiration you need to help you feel and look special for your spring escape. Check out their website OR call the Malibu store to book your shopping party!
I will be hosting a shopping party this month and I can't wait! My girlfriends and I all get to enjoy some champagne and small bites while a stylist pulls clothes for us to look amazing in. We will have the store to ourselves AND we will all receive 20% off… do you need any more incentive to book one?!
What is your favorite #CalypsoInspired look this spring?
Malibu Mama Loves Xx
#Travelfashion