The 5 Love Languages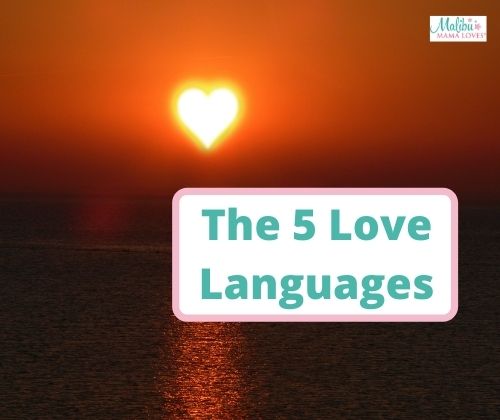 As we prepare for our Valentine's Day evening, I thought it would be fun to talk a little about the 5 love languages and why they are important.
The love languages were identified in 1992 by relationship expert Dr. Gary Chapman. After years upon years of relationship counseling, he came up with 5 main ways in which we give and receive love.
This is important because often times we are giving love in the way we want it, but not necessarily how our partner needs it (and vice versa) which can leave them (or us) unintentionally feeling empty.
We all express affections for our partners, but are we making sure it is in a way they want/need to receive it? As we know love can sometimes get lost in translation!! So it is important to not only identify and understand your needs, but also the needs of your partner.
What Are The 5 Love Languages?
Words of Affirmation – verbal acknowledgements and praise.
Acts of Service – when your partner goes out of their way to do something nice for you and makes your life a little easier.
Receiving Gifts – visual symbols of love.
Quality Time – happiest when partner is always down to hang out and be together.
Physical Touch – needing to be touched by your partner all the time, receiving physical signs of love.
How Do I Know Which Love Languages For My partner and I?
Think about yourself first and consider which of these 5 things makes you feel incredibly loved. Many of us have a few, but usually they can be prioritized from most important to least. My top love language is physical touch, I need that with quality time being a very close second. When I lose that touch in a relationship, it creates a major gap for me, yet the other person may not even realize I am feeling this way because I have not told them my needs. So it is important to consider each one, think about how each makes you feel. Rate your most important, learn and know about yourself.
Next, consider your partner. Think about how they react to things. Then talk to them about this. Communication is key to all successful relationships. Ask them to evaluate themselves. Share your feelings and what fills you up. Be open and honest, using this opportunity to come closer together, to understand each other on a new level.
And most of all, have a very happy, loving, understanding Valentine's Day!
Malibu Mama Loves Xx