5 Things I Learned About My Daughter At Catalina Island Aerial Adventure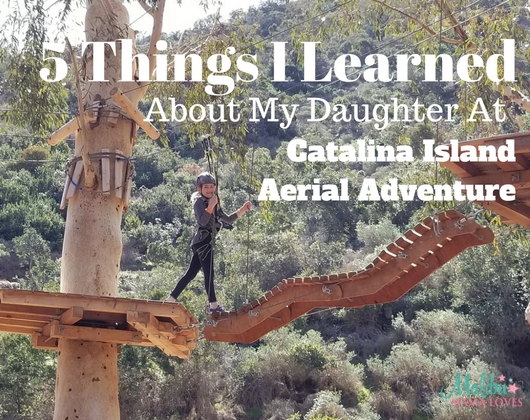 Recently we took a Mother Daughter Trip to Catalina Island that was filled with adventure, bonding and awakening. It was absolutely incredible.
On our second morning there, the sun came out, we had a great breakfast at Pavilion Hotel, had a beautiful walk past the Casino and the Descanso Beach club and arrived at The Catalina Island Aerial Adventure Rope Course. We were so excited to experience their five self-guided, self-paced courses through the trees overlooking the ocean! They had lockers for our stuff, we wore comfortable, breathable clothes as it is a good workout. Don't forget your socks and sneakers too!
The setting was gorgeous, look at this…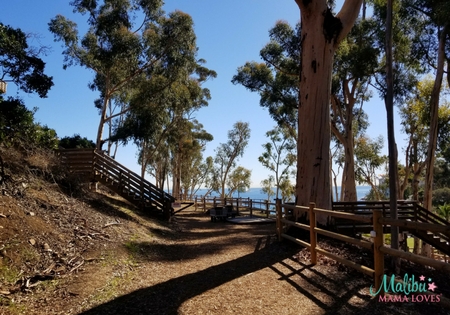 Giant Eucalyptus Trees with all kinds of challenging, fun obstacles to get through! It was so great! When you are looking one way and focused on the course, you feel like you are deep in the woods. But then you turn around and feel the gentle breeze cooling you off, seeing the ocean and you relax! There are 2 beginner courses, 2 intermediate courses and 1 expert.
I am proud to say, my daughter did them all!
The instructors were helpful, knowledgeable (all really good climbers), and so kind to my daughter. When we arrived, they helped us put on the gear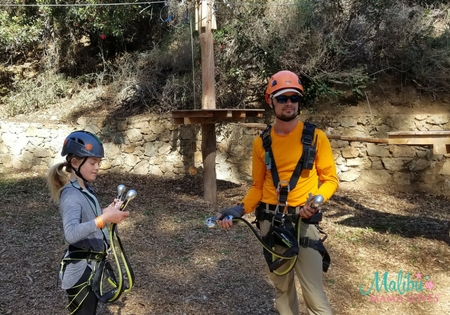 And gave us easy to understand directions and brought us to a practice station where we could get used to the equipment. My daughter had done this once before so she was very quick to re-acclimate and blew through this course. The instructors where on hand to help her, pushing her to make it on her own. She made it through the beginner courses with ease. It was the other courses that made me see her in a new light. I watched her grow in ways I knew weren't possible inside of a classroom.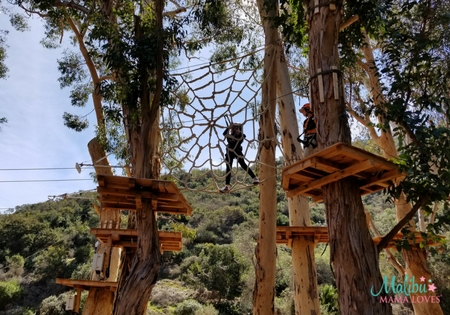 5 things I Learned About My Daughter At Catalina Island Aerial Adventure
She will easily overcome her fears, with just a bit of encouragement. It was awesome to see her look up at me with doubt, me simply say "You got this Pippi, believe in yourself", see her look back, do it and then again find my eyes, this time proudly, with a smile. It. Rocked. My. World. And I know this can be applied in many avenues of her life.
She is strong. Wow, is she a fierce one! That girl climbed ropes that made adults shake, she did ziplines and landed with ease, she bungee jumped… at 8!! So incredible! 
She is thoughtful. I watched her look at each obstacle, think about it and either go for it or look for a bit of encouragement. But never did she say "I can't". She thought about it and figured out how, and I admire that.
She is conscious, she can accomplish anything. She is aware of her surroundings, she learns something at every turn, she offers to help whenever she can, she is quick. Catalina Island Aerial Adventure rope course gave me the opportunity to see my baby growing up, using her skills to get through, laughing, growing stronger, becoming more aware of how strong she is. 
She is becoming an admirable young lady. It is hard for me to admit, but seeing her on this trip told me she really is growing up and becoming an incredible young lady. One that I am endlessly proud of. One that I am completely grateful to be on this conscious journey with.
We had so much fun at Catalina Island Aerial Adventure that we didn't want to leave! We stayed for about 2 hours that flew by.
Share the love, pin this to your fave board: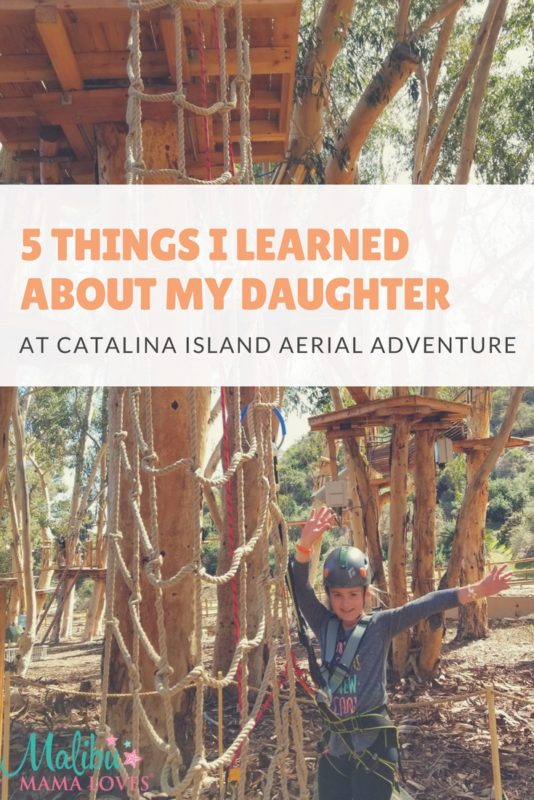 If you haven't been yet click here to Visit Catalina and get your tickets ASAP!! The family bonding, the laughing, the challenges that you will experience here are invaluable!
Cheers and safe travels!
Malibu Mama Loves Xx