Hello 2019!!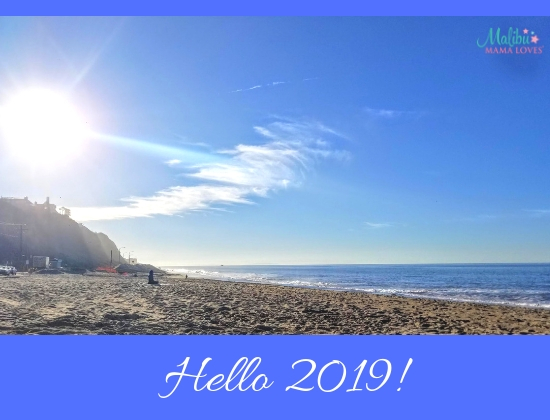 You have no idea how glad I am to see a new year begin! I spent my New Year's holiday reflecting on this past year and thinking about what I wanted for us in 2019, just like many people. Honestly, 2018 was a rough year for me and I need to make a lot of changes!!
Instead of setting resolutions, I like to set intentions. I found for many years when making resolutions and lists of things I wanted to change for the new year, I forgot about them after the first few weeks… So I decided to start setting my intentions for the year. And then I came upon the one word concept.
What is the One Word Concept?
The one word concept is a challenge for you to come up with one word that will help motivate and guide you to becoming the person you want to be, instead of making lists of lots of things you want to change but most likely will not. And you know I love a good challenge, especially one that works.
I enjoy coming up with one word that will help me when I need to make changes, choices and am questioning things. And I have found that it sets the vibe for the whole year.
This will be my fifth year doing it and this was the first year that I reviewed the past 4 years and saw just how much this one word affected my everything!!
My One Word Concept Review
In the first year, 2015, I chose the word believe. I had just started this website, I was raising my two children far away from everything I knew to support my husband's career, and I was learning a new land. So I decided that any questions or choices I had to make for that year, I was going to first think, believe in yourself, and let the answers come from there. And guess what? Incredible things happened because I set that intention for the whole year. My business grew, my children were healthy and happy at school, and I thought I was coping well with everything.
The second year, I chose the word leap. And who knew just how much leaping I would do that year… I leaped and got myself and my children out of the darkness and into the light, I leaped and got my business back and started growing it again, I leaped and got my family on to the path to conscious healthiness. I leaped and finally became honest about what was going on behind the scenes.
The third year, 2017, I chose the word trust. I had to learn how to trust myself again and to know that I do make good decisions. This was a hugely transitional year in which at every turn I had to trust that it would be the right move.
Last year I chose the word resilient. And oh boy that was some foreshadowing… but I did show myself just how resilient I am… or perhaps its that the universe showed me. The last 2 months of 2018 where a nightmare… from my hard drive crashing, to my wallet being stolen a week before Christmas, to discovering just how much someone I cared deeply for was lying to me, to random computer glitches, to the flu going through our whole house, to a broken thermostat for over 4 weeks, to car issues, to name just a few… it was crazy! And you know, I did learn just how resilient I am!! Because I'm still standing! I may be tired, I may be hurt, but I am a survivor, thanks to the power of positive. This year, this year will be different.
My 2019 Power One Word of Intention
This year, I want to pick a word that will not only invite good things into my life, but will help me make good choices all year. I don't want to challenge the universe… but I would like to experience the power of positive in this universe so…
My 2019 Power One Word of Intention is Thrive. The wiki definition says it best as: verb, to grow or develop well or vigorously. Prosper, flourish.
This year will be the year that I thrive. That my children and I will thrive. Because with hard work, determination and love, anything is possible.
When I am faced with a tough decision, I will be conscious of all angles and because I trust and believe in myself, when I leap, I know I will thrive. And I know you can too.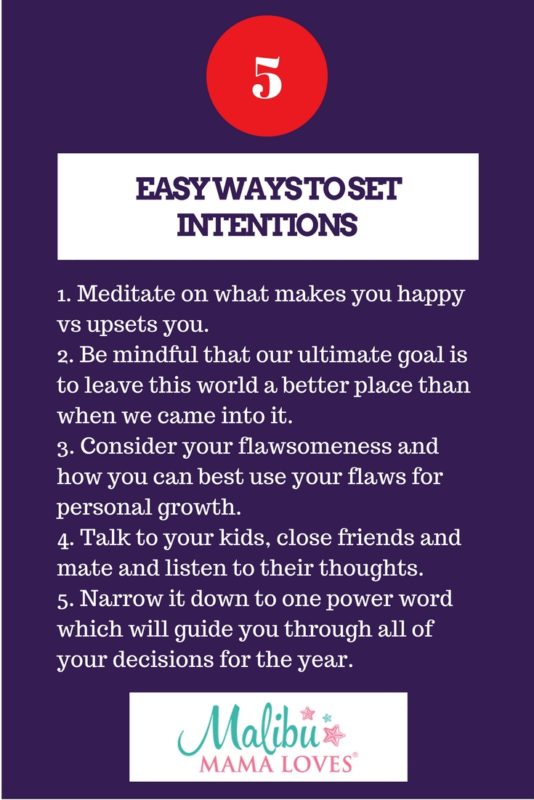 So here is to 2019, may this be the year that we each bring all of our hopes and goals into fruition!
Cheers and Happy New Year!
Malibu Mama Loves Xx