My Arbonne 28 Day Clean Eating Challenge Week 4 Results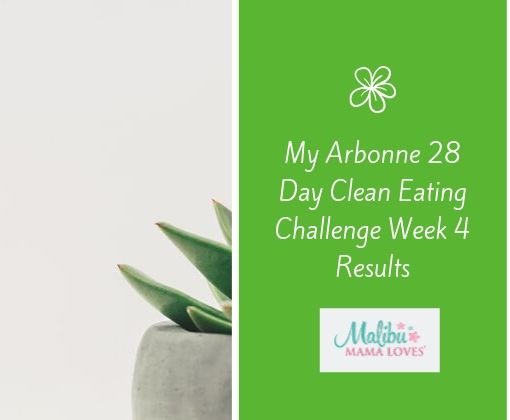 I was 21 days strong in into the Arbonne 28 Day Clean Eating Challenge and feeling great. Week 3 was an emotional one that started off with me detoxing, feeling weak then left me feeling strong, toned and ready to take on the last 7 days of this awesome conscious challenge I took with Laura – the best ever Arbonne Rep click here to meet her!
Before I tell you about my last 7 days, I want to note how easy it is to fall off of most diets lasting more than a day or two. Our old habits grab a hold, we get tired, we get bored… whatever the excuse, most of us do not stick to a lengthy diet change. The trick is in changing our mindset and thus our habits. This is where the Arbonne team and other challenge takers come in.
Why Take The Arbonne 28 Day Clean Eating Challenge?
And this is why I love the Arbonne 28 Day Clean Eating Challenge – because they make it easy and fun to stay on track, to change your bad habits and to motivate you with delicious clean eating recipes to incorporate into your regular routine. You don't even feel like you are on a diet! Laura and the private facebook group helped me stay on track by encouraging me, by sharing their trials and tribulations with me and the best part is, they all made it fun!
So not only do you get your body back on track in 28 days, but you also get your mind, your habits onto a better path. One aligned with true health, clean eating, good decision making. This is one challenge you need to take…
My Arbonne 28 Day Clean Eating Challenge Week 4 Results
Just in case this is the first time you are reading about this, check out: what is in the Arbonne 28 Day Clean Eating Challenge box, week 1 results, week 2 results, week 3 results.
Great, now you are up to date! Honestly, week 4 was a breeze. By this point, clean eating, the yummy shakes, the digestion packet in the morning, the detox tea had all become my new habit that actually made me feel good. Fantastic, in fact.
Laura was great in checking in with me and on the final day, excitedly called me to find out my final results. But I did NOT have any final results for her.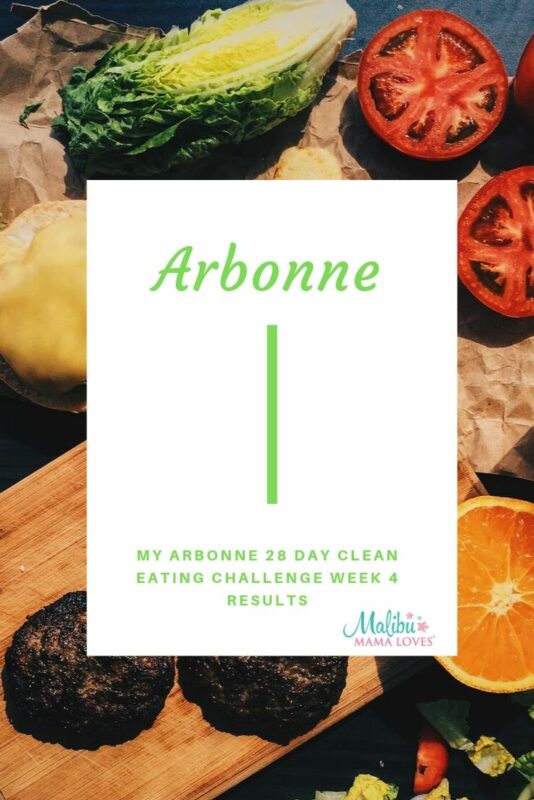 Because I was NOT done… this was my new way of life, after all! She helped me get back on the clean eating conscious path and there was no way I was getting back off of it!
What I could tell her was this… in the 28 days of clean eating I LOST about 11 lbs that I did not know I needed to, my body definitely toned up considerably and I was far less jiggly AND my stomach was 1 ½ inches smaller!!!! All I'm going to say is that I did NOT make it to the gym nearly as much as I had intended to, so these results are more about what I was eating. But I totally do work out… ? #momlife
The biggest result though, the real reason I will and have continued to eat this way and take care of myself starting with the inside of me? It is all of the energy I have now and how clear my mind is. I feel more in control. I feel like a better person.
And that is the real value of the Arbonne 28 Day Clean Eating Challenge. And those are my true Arbonne 28 Day Clean Eating Challenge Week 4 Results.
So if you haven't yet, contact Laura Here and get started on your clean eating journey to a healthier, more conscious version of you today!
Cheers and Clean Eating!
Malibu Mama Loves Xx