The Signs of Being Cheated On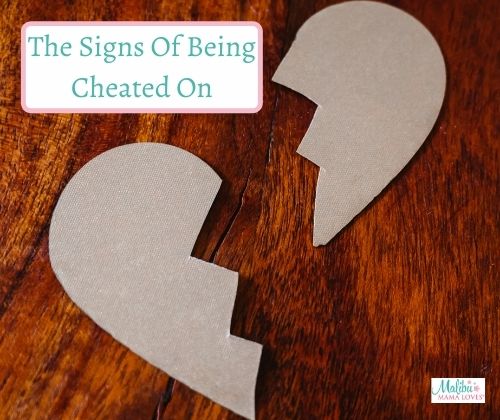 Last week on Conscious Straight Talk With Katie & Lindsey we started a series on being cheated on. Katie has been bravely sharing her story with us and I thought it would be important to list here the signs of being cheated on.
Being cheated on is a very painful experience that sadly all too many of us experience. 1 in 4 people will be cheated on. And with social media and a plethora of dating sites (even ones dedicated to cheating) it is soooo easy and temptation is everywhere. Especially around larger cities.
So being aware of the signs, keeping the lines of communication open and knowing their love language to keep their attentions are all important.
The Signs of Being Cheated On
A Change in Communication

Ignoring each other
Forgetting important things
Avoidance
Anger
Makes lots of accusations of you

A Change in Appearance and Hobbies

Suddenly dressing differently
Taking up new hobbies, having new times where they are unavailable

A Change in Attitude

Self-esteem changes
Confusion ensues
Picks more fights
Projects onto you, confusing you

Lying, Avoidance & Sudden Indifference to you
Change in sex life habits

Suddenly avoiding sex
Asking you to do random new things that seem familiar to them
Wanting more sex

Change in Technology use

Hiding their phone
Suddenly unavailable for periods of time
Online more often
Running outside or to the bathroom to take a call

Sudden and bizarre money issues
If any of this resonates with you, than there may be something going on and it is time to open the lines of communication with your partner. If they deny, there are many steps you can take. But most importantly do not go through it alone. We are here for you. Do not get stuck in the victim mentality trap!
Join us as we continue the series on what happened to Katie when she found out her husband of 10 years was cheating. Awareness and understanding are key. I hope these tips have helped.
Malibu Mama Loves Xx