Vintage Grocers in Malibu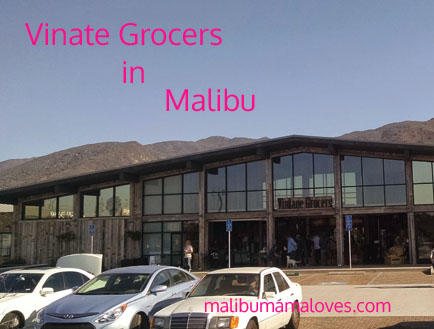 I was so excited when they opened Vintage Grocers in Malibu last spring!
It has such a great look and location, I was eager to get in there to check it out.
But time with children goes so fast and it was only just recently that I finally made it in to see how awesome Vintage Grocers in Malibu is!
From your first step inside you feel relaxed and at home. You know I love to eat as Seasonal, Fresh, and Local as possible and Vintage Grocers in Malibu makes it easy!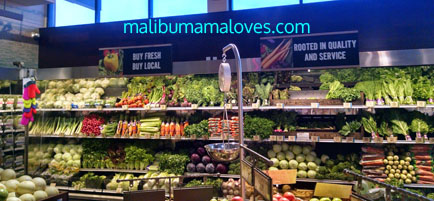 I am impressed at all of the local (and sustainable – YAY!) products they carry at totally (surprisingly, really) reasonable prices.
Besides the great local seafood/meat/cheese/produce offering, a few local brands I was so excited to see all in one place are Malibu Honey, Malibu OLIVE Co, Zuma Organic products (I am looking forward to trying some of these!) and Malibu Family Wines (such a great display I had to photograph!) which you know I love!
The Beachy Cream Ice Cream, which is Malibu's Ann Ryan and daughter Beth Stockwell's amazing ice cream made locally was icing on the cake! Yum!
Then the kombucha on draft completely took it home! Incredible.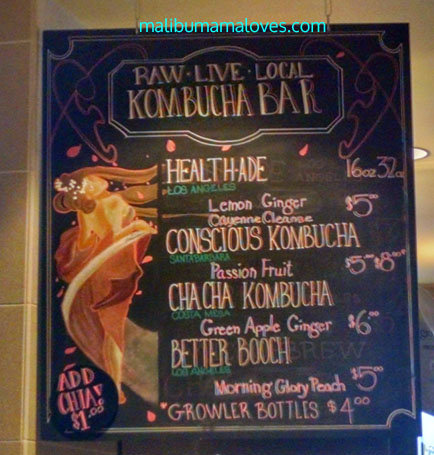 I ♥ @VintageGrocers support of #local #products. #healthyliving #healthyfoodaccess #FF http://t.co/6MPO7tvkWz

— Malibu Mama Loves (@MalibuMamaLoves) October 24, 2014
I am so thankful to have a store who listens to and honors their community. According to Malibu Surfside News:
Vintage Grocers is the vision of Eric Fuchser, who drew on his more than three decades of experience in the grocery business to develop a classic hometown, homegrown market to serve Malibu with exceptional food and customer service.

"Vintage Grocers is the realization of my dream to create a one-of-a-kind grocery store for a one-of-a-kind community," Fuchser said. "The community we will serve deserves the best and that is exactly what you will find at Vintage Grocers. We will stock only the freshest produce and seafood, the finest wines and gourmet items and the very best meat, poultry and pork selections."
Create a one-of-a-kind grocery store you have!
The location of Vintage Grocers in Malibu makes it even more amazing! Right across from some of the most beautiful beaches in the world, it is a treat to go for a walk on the beach then stop into Vintage Grocers in Malibu for an affordable kombucha of your choice on draft!
Gotta love Malibu!
Malibu Mama Loves Xx