How to Eat Healthy While Traveling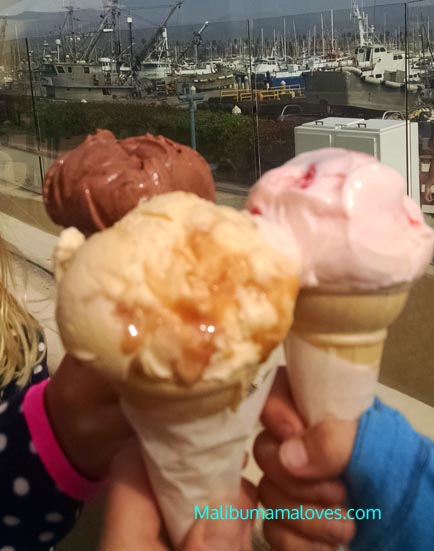 What (and where) to eat is always the question when traveling! We want to eat healthy while traveling, but how with the constant rush of activities providing a great distraction? Isn't it easier to just grab some fast food along the way? No!
Thankfully healthy, fast options are popping up everywhere and we health-conscious travel bloggers are spreading the word!
Here are 7 Ways to Eat Healthy While Traveling
1st Way to Eat Healthy While Traveling
Get the app! There are some great apps out there to help point you in the direction of healthy foods while traveling. If you don't have time to research before you go, definitely download one of these apps to help! Here are a few for both android and iphone that I have heard good things about:
GateGuru – an app that rates and reviews restaurants in airports
VegOut – an app that finds vegan & vegetarian-friendly restaurants near you
GoodFoodNearYou – an app that finds the healthiest menu options near you
2nd Way to Eat Healthy While Traveling
Buy local! Find a local farmer's market or smaller, local grocery store to stock up on healthy snacks for the trip upon arrival. This is also great for finding interesting herbs, spices or crafts to enjoy and bring home. LocalHarvest.org has a great list of farmer's markets in the USA. Always ask the concierge at your hotel/resort or the owner of the rental you are staying in, they will be able to point you in the direction of some great local markets.
3rd Way to Eat Healthy While Traveling
Bring it with you! If you can, stock up on things like nuts, seeds, power bars, veggie slices, bananas to snack on. Airlines will still let you bring food as long as it is packaged properly, just no liquids more than 3.4 oz. So make a sandwich or bring a salad for your travel day, it will save you time, money and keep you healthier. But if you can't…
4th Way to Eat Healthy While Traveling
Look around! A good amount of our time traveling is spent waiting either in line or waiting to board. Use this time to check the appropriate app and to check out your surroundings. Airports everywhere are popping up with lots of healthy alternatives, you just need to keep an eye out for them and grab a heathy sandwich or salad on the way! I love when I see a smoothie store in the airports! Smoothies are my fave travel day food – so easy to drink and you feel GREAT afterward!
5th Way to Eat Healthy While Traveling
Stay hydrated! Make sure to drink plenty of fresh, clean water. Considering we are mostly made up of water and travel can be so dehydrating, it is super important to make sure you are drinking a lot of water. This will help you feel (and look!) good.
6th Way to Eat Healthy While Traveling
Check out restaurants offering local, seasonal food (here's why) and ask the staff to recommend something. Be sure to tell them your preferences and then let them order for you! This is one of the main reasons we travel – to check out local cuisine and flavor. I love seeing what the local chef sends out! On our family trips, we always make a point to find and try the local ice cream/Frozen Yogurt – it always brings a smile and we have discovered some pretty interesting flavors – Ok, maybe not the healthiest – bet definitely delicious! We avoid the nasty fast food chains at all costs!
7th Way to Eat Healthy While Traveling
Eat a good breakfast! I know, you hear that everywhere… But seriously, get a good breakfast in you to fuel a super fun travel experience! If you are going to see everything, you need your energy!
The local cuisine is such an exciting part of the travel experience. By being mindful of your choices, and doing just a little research or take advantage of the apps, you can easily eat healthy while traveling – and have fun doing so!
What are your great travel tips to Eat Healthy While Traveling?
Malibu Mama Loves Xx
#FamilyTravel