Let's Talk About Eating Disorders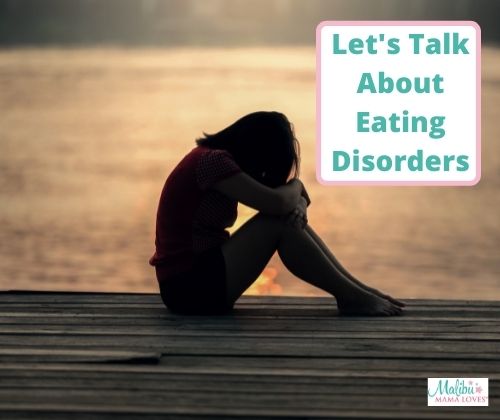 An all to common subconscious response to unhealed childhood trauma is to develop an eating disorder. Eating disorders affect nearly 30 million Americans a year, specifically 20 million women and 10 million men yearly. This is a crazy high number and much to my disappointment, the topic is still pretty taboo.
Though I have never suffered from an eating disorder, I did have an amazing food revolution where I learned so much about conscious, intuitive, clean eating and completely changed my eating habits. My partner on Conscious Straight Talk With Katie & Lindsey, however, specializes in them. And since we will be covering as many of them as we can in the upcoming weeks, I wanted to put a post up sharing some symptoms and signs and some ways you can overcome eating disorders.
Because as you know I love to say, once we make the subconscious conscious, we have to deal with the issue and rectify it. Our brains simply will not allow us to keep it buried any longer! So let's talk about it!
What Are Eating Disorders?
Eating disorders are defined as "Any range of psychological disorders characterized by abnormal or disturbed eating habits."
There is a wide range of them and sometimes can be life-threatening. They definitely disrupt ones life and more importantly ones health in a major way by causing serious imbalances. Eating disorders are thought to be caused by a mix of environmental, genetic and personality factors and are a common later in life response to unhealed childhood trauma.
Signs and symptoms of eating disorders are:
Obsessive thoughts about food and your body that you cannot control and must act
Compulsive actions controlling things going in or out of your body.
Judgmental of others health choices.
Loss of interest in things you once enjoyed.
Inability to eat a meal prepared by others.
Extreme weight loss or gain.
Loss of sleep.
Extreme need for control.
People pleasing, perfectionist attitude.
Tips For Beating Eating Disorders
In the coming weeks on Malibu Mama Loves' Facebook page we will be going live Monday Wednesday and Friday talking about eating disorders in more depth at 10am PST. You can find the videos posted here on YouTube if you missed them and be sure to let us know your questions or reach out if any of this resonates with you.
Here are our top tips for beating eating disorders:
Don't go it alone, reach out for help. You are not alone, many, many people suffer in silence unnecessarily when help is all over the place. Get in touch with us, or a therapist or life coach near you.
Work on addressing your subconscious and healing your childhood trauma. It is hard work, but will free you. Remember, you are not alone in this process.
Get rid of your scales, let your doctor know you have an eating disorder and you are not to weigh yourself, don't go near them at the gym. Your weight doesn't matter right now, your mindset does.
Cover your mirrors. Just don't look until your mindset has changed and you are on a healthy path.
Ditch the socials for a bit. Don't even waste your time with social media or magazines. Focus on you, everyone goes through a season where they need to do this. Focus on the True You.
Find your tribe. Find like-minded inspiring people to be around and talk to. Your tribe is so important, loose the ones holding you back and find the ones ready to greet the future with you.
Know it won't be easy, but be committed to staying in it until you are balanced once again. Revel in your strength, it will make the hard days bearable.
Check out our episode on Anorexia Nervosa here:
Malibu Mama Loves Xx