My Power Word of Intention For 2020!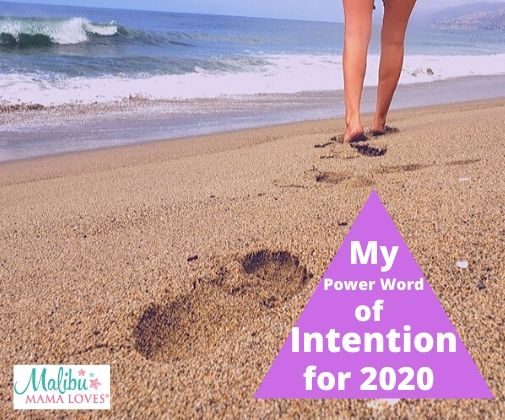 Happy New Year! Can you believe it is 2020? We are so glad to see 2019 go and 2020 get here. We have so many new exciting things ahead for this year – like moving in 2 weeks. Its time for a fresh start and we are so blessed to have the opportunity to make one together.
It's been a tough road. 2019 threw so many curve balls my way, it did knock me down for a bit. But one word kept me going. My intention word, the one I had set at the beginning of year – to thrive. No matter what the world threw at me, I intended to thrive in 2019.
Honestly, looking back, I did not thrive the way I had thought I would…  But I did thrive in other ways. All of my set-backs made me stronger, more convicted that I am doing the right thing, just in the wrong way. These 'disasters' have forced me to rethink everything. They are like little messages from the universe to try another way. And because I intended to thrive, to overcome, I didn't give up. When I was down, I remembered my intention word I set for myself. I may have hit my rock bottom this year, but I had to believe I could find my way back. I repeated it in my head. Enough times until I believed it and I refused to quit the long term.
It has been ingrained in my mind from as early as I can remember that if at first you don't succeed, try, try again. Paired with my belief that mistakes are merely learning opportunities where incredible growth can occur. Resulting in me finally getting back up and trying again. I may have fallen for a longer period of time than I had wanted, but rise again I am.
Because I can. Because we can. Because tomorrow is always a new day with endless possibilities.
Why Set An Intention Word
I'm sure you have heard of the laws of attraction and the power of positive.
It works.
More than you can imagine. Simply get in the right mindset. And one of the best ways to do that is to set your intentions. Check out my post of all of the great reasons why and how you should set your intentions every year. Its easy and doing this invites positivity into our lives.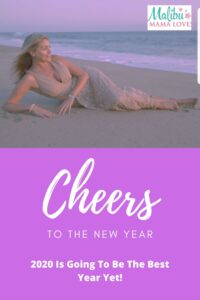 When I was setting my intentions for the holiday season, I also meditated over one word that would guide my following year, one word that would help me navigate both the hard and good times, one word to set my intention for the year.
While doing that, I find it very helpful to pick one Power Word of Intention to help guide me through the year. You can read more about the one word concept here, I have been doing it for 5 years now and looking back, I find it really does help shape our year.
My Experience with My Power Word Of Intention
My first year in 2015, I chose the word believe. I had just started this website against the wishes of everyone in my family, and was actually making it work. I was growing. And I learned to believe in myself. That I could succeed.
In 2016 I chose the word Leap and holy mackerel I had no idea just how appropriate that was for that year. This was the year I reached over 92,000 readers on a website that was less than 2 years old and grown organically because I chose to believe in myself AND I got my children and I out of the darkness!! I did so much leaping this year…
In 2017 I chose the word Trust. I knew I needed to trust myself, trust in God and trust in the universe that everything was happening for a reason and it would be ok.
In 2018 I chose the word Resilient. Because I had been knocked down. Because I was depressed and having a tough time. So reminding myself simply that I was resilient, carried me through 2018.
In 2019 I chose the word Thrive. And it was probably the most difficult year we have faced to date. And through all of it a little voice whispered in my ear, thrive, mama, thrive. You can do this. What is done is done, now blossom where you have been planted. Intention.
And that brings us to this year….
My Power Word of Intention for 2020
This year we are making a fresh start in a new place with new attitudes. I have been doing a lot of recovery work and creating healing techniques for myself and to provide my clients, family and friends with a way to get actionable results to finding their way onto the conscious path leading to healthier, longer lives.
My #2020 #power word is #Acceptance. This year I will accept & bloom where I am planted. #Malibu #Everythinghappensforareason #intentions #Consciousliving #newyear https://t.co/5DlqLPuLjS

— Malibu Mama Loves® (@MalibuMamaLoves) March 15, 2020
My Power Word of Intention this year is Acceptance. I need to accept things on so many levels and just be ok with where I am. From accepting our own past actions, to what we allowed other people to do to us, to other people's actions that affect us. I need to accept all of it, work with it, and thrive from it. This will be the year I accept and take back who I am.
Whenever something crazy comes into my life, and what has happened in the past, this year I will accept it, learn from it and become the best mother, partner, friend, life coach, member of society that I can be.
2020 is going to be the best year yet!!!
Cheers!
Malibu Mama Loves Xx