2015 Remembered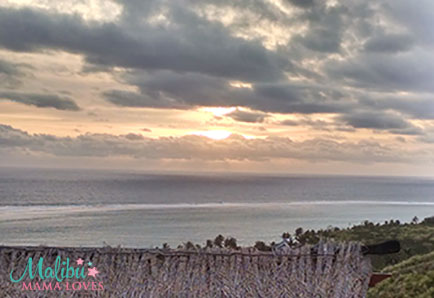 I've just finished making my tea this chilly, Malibu morning on the very last day of 2015.
The wind is whipping yet it is nice and warm in my kitchen as I sit here reflecting on what an incredible year 2015 has been – both good and bad.
So many things happened that I never thought would – bombs in Paris and California, so much continued fighting between humans in the name of religion, terrorists having the ability to well, terrorize us, Donald Trump running for president, on and on I could go.
Yet even with all this chaos and sadness in the world, there is something epic happening right here in the USA. A movement, if you will, that started back in the 70's and has evolved over the years.
2015 has been a year for all of our voices to be heard. Through social media and social group outings we have been able to connect and grow together as parents, as individuals, as friends in a way that has never been possible before. We can easily share ideas, upsets, concerns at the press of a button and have 10 responses within seconds. It has been a game changer for this movement.
2015 has brought us one step closer to our ultimate goal.
The goal being to leave this world a better place for our children than when we entered it.
The movement being the realization that we, as parents, have all the power.
True change will ONLY come from us.
We are faced with choices everyday, and what we choose affects so much around us, more than we realize. From our food choices, our learning/teaching choices, our parenting choices, our happiness choices, we have the power to affect everyone in the chain – the buyers, the sellers and everyone in between- they are all someone's child and one day will be our children…
2015 demonstrated this in a big way. This year has shown me just how much impact we have on those around us and how important each and every one of us is to each other. We have so much to learn from one another. Together we are strong.
Most importantly, it was in 2015 that I learned something magical. I learned to believe in myself, even when no one else does. And I have been able to share that feeling with the people around me, helping them to believe in themselves, even when facing the impossible.
This year I learned that it is when you are staring fear right in the face, taking that leap that everyone said you could not do that you really find yourself. Fear is simply your body's way of keeping you on your toes and if you can embrace it, you will succeed.
If you can stick with it, you will create change.
2015 took me on adventures I never thought possible and introduced me to some amazing people I never dreamed even existed.
All because I believed in myself and kept on connecting, hustling, sharing. 2015 took us for an incredible sponsored staycation at The Malibu Beach Inn, an unforgettable sponsored second honeymoon in Fiji, to the Beach in Malibu, to New Hampshire and Pennsylvania! 2015 introduced me to so many new sponsored products, friends and opportunities to help others. 2015 brought a lot of hard work, but it has all been worth it – wait until you see what we have lined up for 2016!
The best part of 2015? 2015 brought you here. And I am so thankful for you. You are a beautiful person and the whole reason that I wake up early to write or bring my GoPro to the beach to vlog.
For you, I will share everything I know about conscious living in 2016 so that we may all easily live more sustain-ably & healthy while reaching our ultimate goal.
Together, we will create change for our world. Together through our choices and what we pass down to our children we will set them on the path for a bright future.
Speaking of which I hear my littles waking up. I am going to go get some snuggles and enjoy this last day of 2015 with my family.
So thank you 2015, I am sorry to see you go, but sooo excited to see what 2016 will bring…
Malibu Mama Loves Xx