My Intention Word For 2023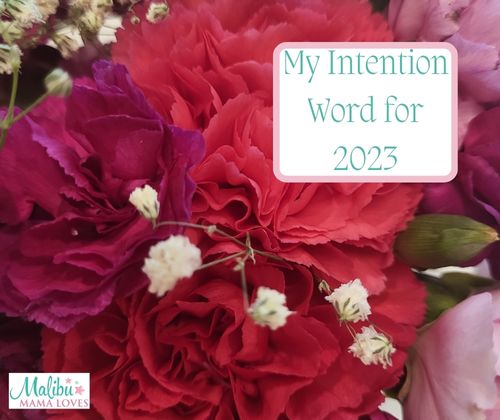 Welcome 2023!! I can't believe it is finally here, but I know this is going to be the year.
The year it all comes together. The transformation takes the next step, within all of us.
I learned so many harsh lessons in 2022. My intention word for 2022 was strength and thank God I chose that one because boy did I have to be strong this past year.
I have been doing this practice since 2015 and each year am continually shocked when I look back at how much that word foreshadowed, guided and helped me on my journey. You can read more about choosing an intention word here.
In 2015 I chose believe. In 2016 I chose Leap. In 2017 I chose Trust. In 2018 I chose resilient. In 2019 I chose Thrive. In 2020 I chose acceptance. In 2021 I chose communicate.
2022 brought a lot of life lessons to my world and I had to be very, very strong. Even when I didn't want to be. A little voice inside my head reminded me daily, your intention for this year is to be strong. The universe is testing you, so BE STRONG.
And I was.
Because I intended to be.
See the power of setting 1 intention word? Not only does it set you up for success, it creates the vibe for the year ahead.
My Intention Word For 2023
This year will be different. I can just feel it. So much has changed last year and there are still major changes ahead for this year.
So my intention for this year, 2023 is to be Assertive. It may sound strange to you, but for too long I have been just coasting, accepting what has come my way instead of asserting myself, my gifts, my rights.
This year, I will be ok with saying No in a healthy way; I will be ok with asking for what I need and sharing what I can offer; I will grow with respecting and listening to myself; I will serve others as often as possible; I will relight and share my light; I will use my voice.
Are you as excited for 2023 as I am? Share your intention word in our comments and claim it now! This is going to be a great year!
Cheers,
Malibu Mama Loves Xx